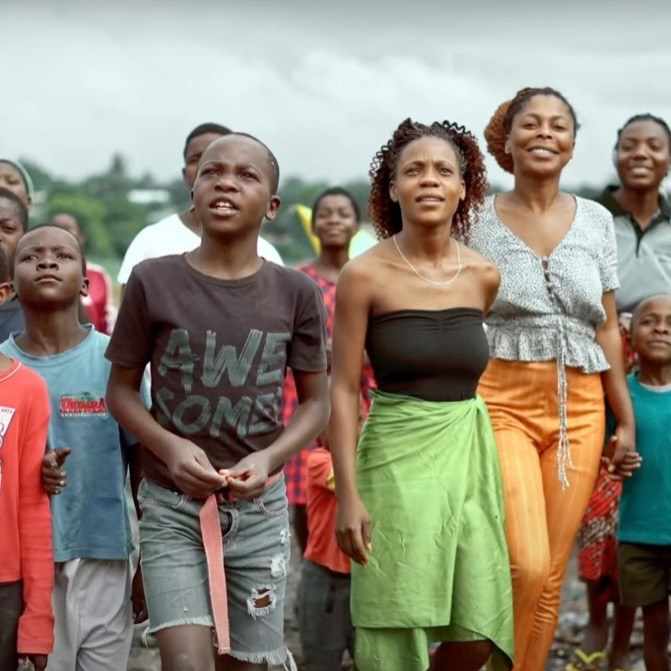 The world comes together with one song to call for peace, unity and global collaboration to protect the planet.
A global project featuring bands, artists, and singers from every country in the world!
See: linktr.ee/ResolutionSong for all links!

Joining the thousands of submissions from all corners of the Earth are versions from Annie Lennox, KT Tunstall, Iraqi classical legend Naseer Shamma, Cambodian mega star Meas Soksophea, South Africa's Soweto Gospel Choir, Harmony Chorus Bangalore, Mozambique's Stewart Sukuma, Algeria's Tikoubaouine, Eritrea's Faytinga and Temeshgen Yare, The NHS Choir from the UK and many more.
Celebrity supporters include Emma Thompson, Keira Knightley, Naomie Harris, Bill Bailey, Jodie Whittaker, Mark Rylance.
The project has been created by Planet Resolution and there will be an album and video release as part of Music Declares Emergency's 'Turn Up The Volume' music industry climate action week.
'Resolution Song' brings together voices from all over the world in a demonstration of global unity and a call for action to protect the planet.
With at least one version of the song from every country on Earth, the scale of engagement with this unique project is truly astonishing, ranging from world famous artists to village singing groups. The project sees Mongolian nomadic farmers stand alongside the Georgian National Opera, those working on the frontline in areas already under threat from climate impacts next to LGBTQ+ groups from Beijing and Poland. Videos submitted by participants take us from the lush grass of Easter Island to a refugee camp in SIerra Leone, the road outside the White House to the rice fields of Guinea-Bissau in what can truly be described as a global moment.