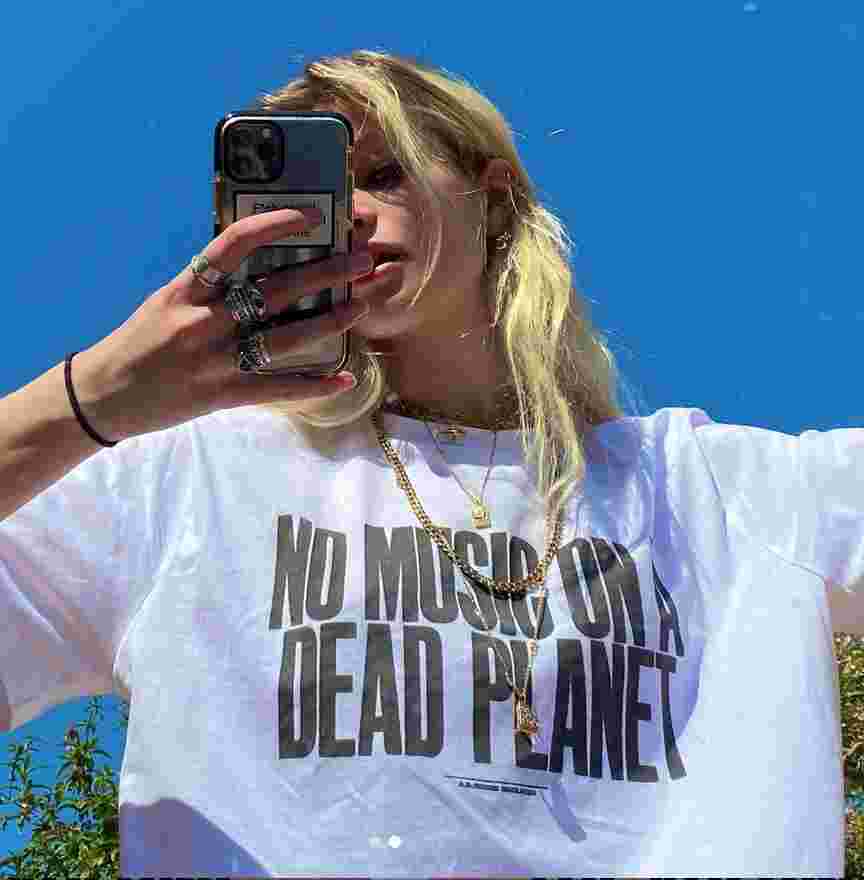 The fashion industry emits more carbon than international flights and maritime shipping combined, in fact it is the second worst polluter after only the energy sector, yet much less has been done to address it. From how garments are made, to where they end up, much can be done to solve the environmental crisis stemming from the fashion industry.

Here at Music Declares Emergency, making choices that contribute to a more sustainable future, is key to the partnerships we make, in line with our values and mission for a more environmentally conscious future.

This is why we chose to work with the sustainable supplier Teemill for our fundraising clothing range.

Every item on our clothing store contributes to a cleaner future, as well as supporting our cause. By using only renewable energy, recirculating water, and using eco-friendly inks, there are many simple solutions to the issues associated with the traditional fashion industry.
40 tonnes of clothing is burnt or buried every second, that's not a system we at MDE want to be a part of. A lot of this was made speculatively, only to never be sold. Our items are made to order, which means there's no excess, so there's no waste. They're also part of a pioneering circular economy for fashion, where you can send your garment back to Teemill when it's worn out, so they can reuse the material and make new products, keeping the material out of landfill forever. You'll even be rewarded with a voucher for doing so.
On top of this, a study by the IUCN highlighted that 60% of discarded garments are made with plastics such as polyester, which leaches into the environment, and subsequently into wildlife. The solution to this is easy, don't make clothes from plastic. That's why everything on our store is made from only natural fibres, and delivered to you in plastic free packaging.
Further information on the sustainability credentials of our products can be found on the store's sustainability page.