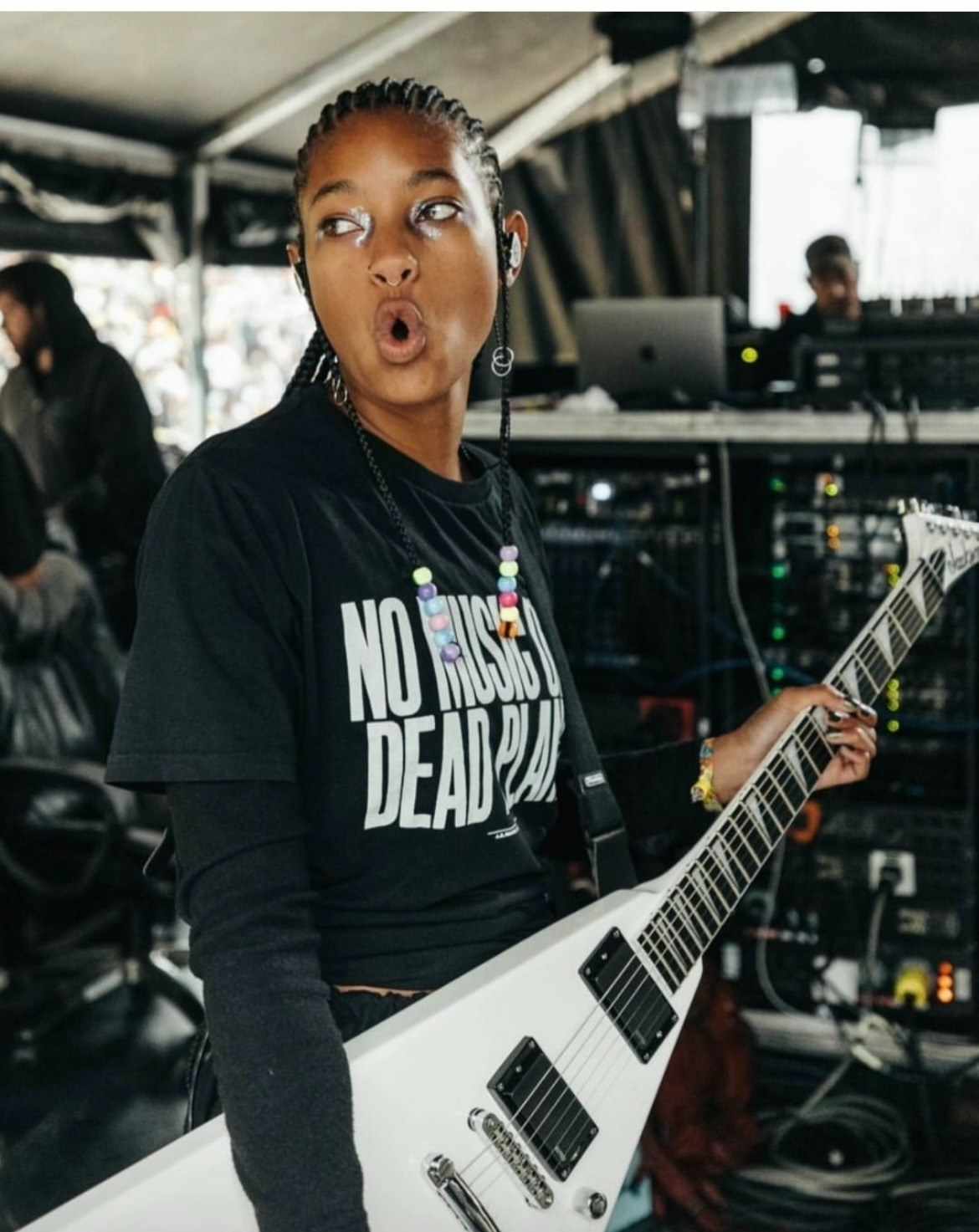 I've always believed in the power of words. Growing up on the rain lashed Northwest coast, my world was made immeasurably bigger and better by Oscar Wilde, F Scott Fitzgerald, Iain Banks, and a host of other writers. The lyrics of artists as diverse as Morrissey, Run DMC, Aretha Franklin, Mick Jagger, Andrew Eldritch and countless others transported me from small town, run down, seaside England across the world and revealed possibilities that were central to my getting out of there and finding a better life.

Words are at the heart of our mission. Music Declares Emergency believes in the power of words. Our first act was our declaration. A form of words that brought all corners of music together on one page to express a shared purpose, understanding, and commitment.
No Music On A Dead Planet sits at the core of our groups. Six words that have travelled the word countless times, propelled by artists, businesses, festivals, fans. Six words that say everything whilst (in truth) saying nothing specific. Words that carry a power because, like the best stories and the best songs, they become what the reader and the listener understand them to mean. With a nod to Roland Barthes, we have created and set loose a phrase that has informed elections, rallies, conferences, and all manner of other sectors from fashion to business, advertising to sport. No whatever you care about on a dead planet.
If we sometimes take that for granted, the last couple of weeks have reminded us of the continued power of those six words.
If I walked into a marketing agency and asked them if they would like Billie Eilish, Finneas, Imagine Dragons, Girl In Red, Tori Tsui, AJR, and Tom Grennan to be filmed saying their brand byline I imagine I wouldn't be stuck for takers. And that is what happened at Sziget thanks to our good friends at Climate Live.
If I then offered the vast majority of the Lowlands bill for photo opps in front of the slogan including Foals and Yungblud I guess they'd be clearing a desk for me. And that's what MDE Netherlands spent the weekend doing.
If I then said we could brand an entire dual site festival, this week's forthcoming Reading and Leeds, in their brand slogan I'd be pretty sure of employee of the month. You can guess what comes next by now I imagine.
Of course, it only works if you are saying something that the artists believe in. And something that they can interpret in their way, to fit their take on the problem.
And it only works if you work tirelessly, as all MDE groups and those we work closely with including Climate Live do, to put the message into a wider perspective, to keep believing in the power of words, and to keep pushing those who say they care but don't, as yet, deliver.
If it's good enough for the world's biggest artists, and the world's biggest festivals, it's fair to say that No Music On A Dead Planet is a message that the entire music industry can get behind. It's there to use. In using it we, and our friends, can connect it to your work, as we do with Reading and Lowlands and many others. We can help you build around it to publicise your commitment and your vision of your future. We can open minds to possibilities, whether fans or employees or artists and their teams. We can continue to put music at the very centre of progressive change. We can make a difference.